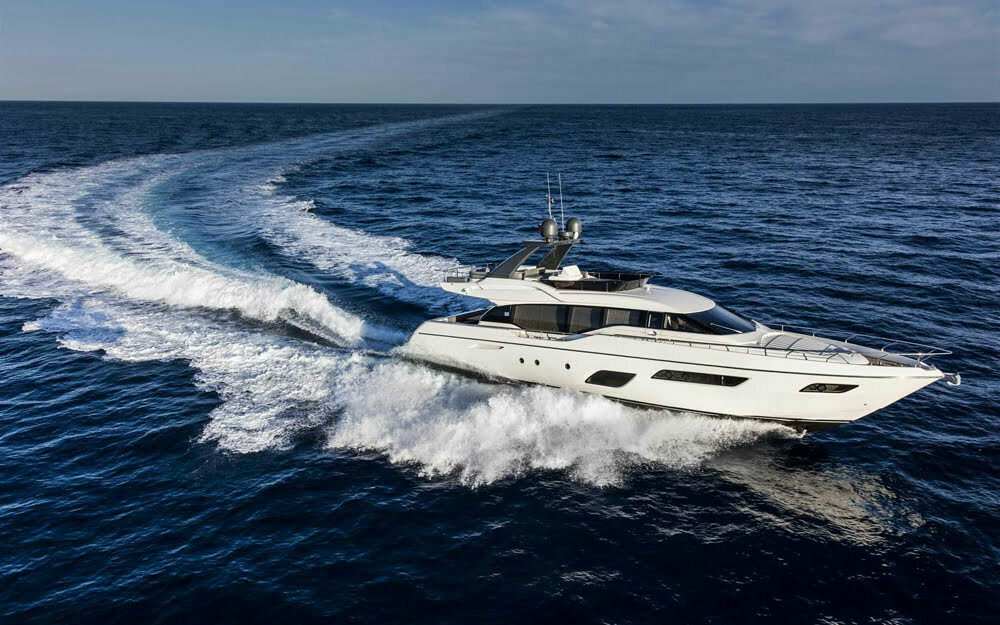 Ferretti Group Continues Its Growth Strategy in Asia-Pacific Participating In The Prestigious Luxury Exhibition in Sanya, China.
Held in Sanya, China during the month of December, the yearly China Rendez-Vous event is one of the most important Yacht, Luxury and Lifestyle fairs in Asia featuring global top brands in the luxury industry including yachts, jets, cars, watches, jewellers, fashion, home and design, upscale properties and fine arts. Amongst these industries, Ferretti Group shined the brightest for the yachting industry in 2018 at the Visun Royal Yacht Club which is also a renowned tourist destination on the island of Hainan.
Ferretti Group exhibited two models at the event, the Ferretti Yachts 700 – a flybridge model with a racy and aggressive profile, which is also one of the most appreciated models by Far Eastern owners and the Custom Line 124, a stunning yacht where technology and beauty blend into a perfect equilibrium, and where nothing is left to chance.
At the same time, Ferretti Group had also been the title sponsor for the 2018 China Celebrity Golf Tournament which was held at the Sanya Luhuitou Golf Resort alongside other events held at this year's exhibition.
The presence at this exhibition has a high strategic value, given the considerable importance of the Asia-Pacific area for the growth and positioning of the Group. The participation in the China Rendez-Vous is further confirmation of the attention dedicated to this area where, thanks to the efforts of the Hong Kong team, the support of the well-established Asian dealer network and the recently inaugurated Shanghai showroom, Ferretti Group yachts have been on top of the preferences of local shipowners.