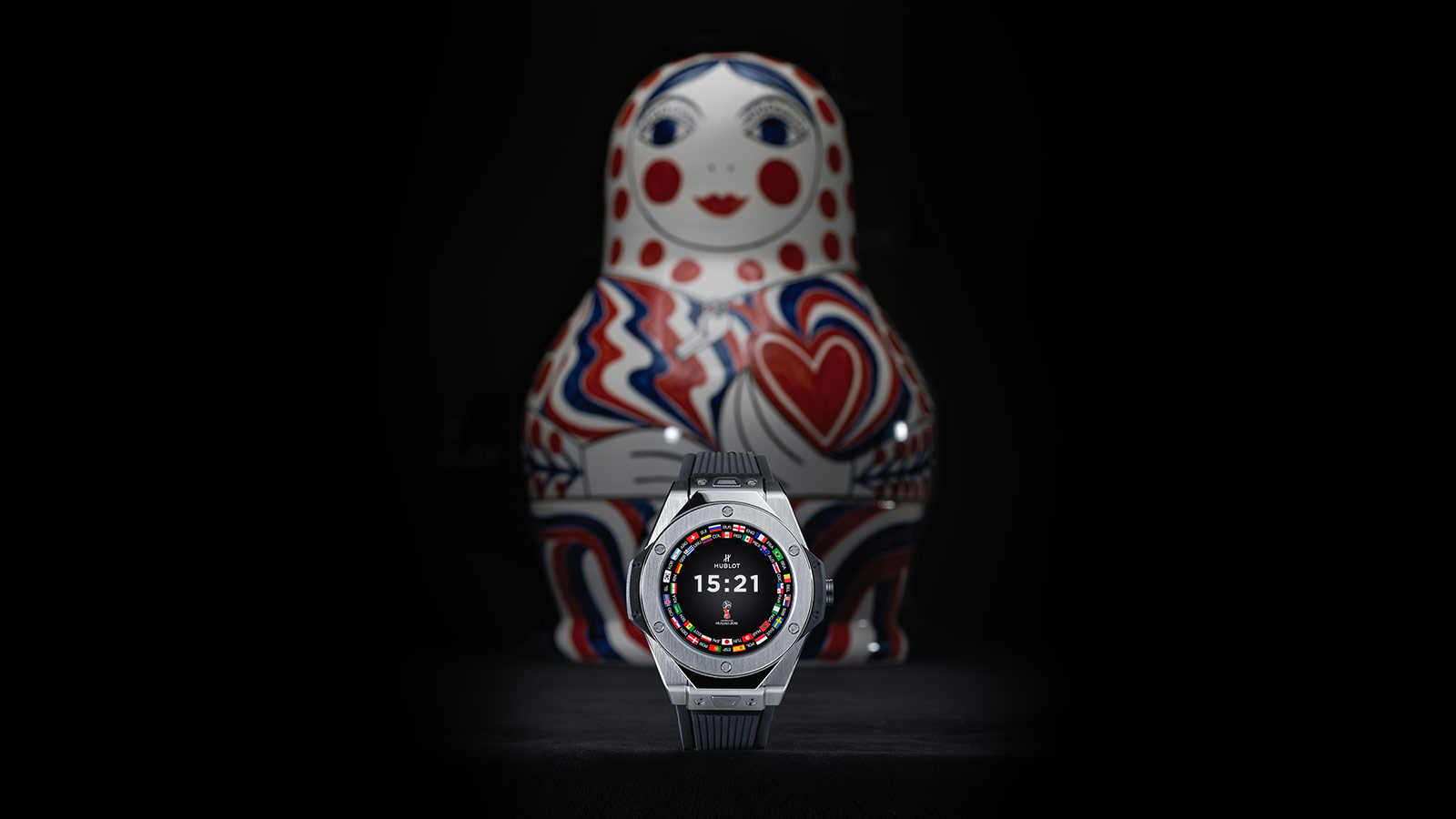 Hublot BigBang Referee For 2018 FIFA World Cup
We love Hublot, not just because they are brilliant with their marketing exercises but also because their art of fusion philosophy has created a wide appeal for their brand, and some of their timepieces are indeed "Bang" on point. Recently though, they've made the cross over to the future of watchmaking, in coming up with its first ever smartwatch with a real-time twist for 2018- it's made especially for this year's FIFA World Cup 2018 Russia!
In all honesty though, it's a late entry into an industry which is already looking way into the future and we've been waiting for more luxury watchmakers like Hublot to jump into the smartwatch craze, considering how much data you could gain compared to a traditional timepiece. Nonetheless, we're psyched that Hublot has finally joined in with this "Hublot Big Bang Referee 2018 World Cup Russia™ Connected Watch". Yes, that's the full name of Hublot's first smartwatch and FIFA 2018's official timepeice.
In essence, they've built this smartwatch, (limited to 2,018 pieces) specifically for football fans who will be devotedly following this year's FIFA World Cup. According to Hublot, the smartwatch, available from 1st May 2018, will notify its wearers of goals via a vibration, along with scores, player names/changes, and other active game-centric information. The smartwatch will also notify its owners about games 15 minutes before kickoff. More interestingly though, is the fact that referees for the famous tournament this year will use a customised version of the smartwatch with more tools to officiate the games come this June in Russia. If that be the case, the question we're asking ourselves though, is how useful will this smartwatch prove to be considering some of its specifications?
Detailed specifications have been withheld by Hublot currently but what we do know for sure is that Hublot's new Big Bang Referee smartwatch, previewed recently at Baselworld 2018, runs on Google's Wear OS with an AMOLED display that sits in a 49mm titanium case. Surprisingly though for a smartwatch, it comes with "around 1 day" battery life. While that might work for sedentary settings, we however think that a 1-day battery lifespan might not cut it for the constant use referees might put this smartwatch through should the officials be solely dependent on them. Besides the standard functions of the limited models, the referee version will work in tandem with the current goal-line technology to help referees in their on-field decision making. As such, we're curious if the referees who'll be donning the smartwatch on the pitch will be able to use this smartwatch's functions to its full capacity because of this sub-par battery life?
There's also the issue of connectivity and should the Hublot smartwatch experience a lag during a match, what would happen then? Our guess is, the Men In Charge will all still pocket those trusty old notebooks just in case. Still, all things considered, this smartwatch application idea by Hublot for this year's FIFA World Cup is a good peek into the future of watchmaking (and the beautiful game) and while more details are still scarce, we're assuming the smartwatch will be up to the task, especially the referee's version, which should come with a much faster processor running the smartwatch's functions. Otherwise the RM20,000+ price tag will be tough to justify.