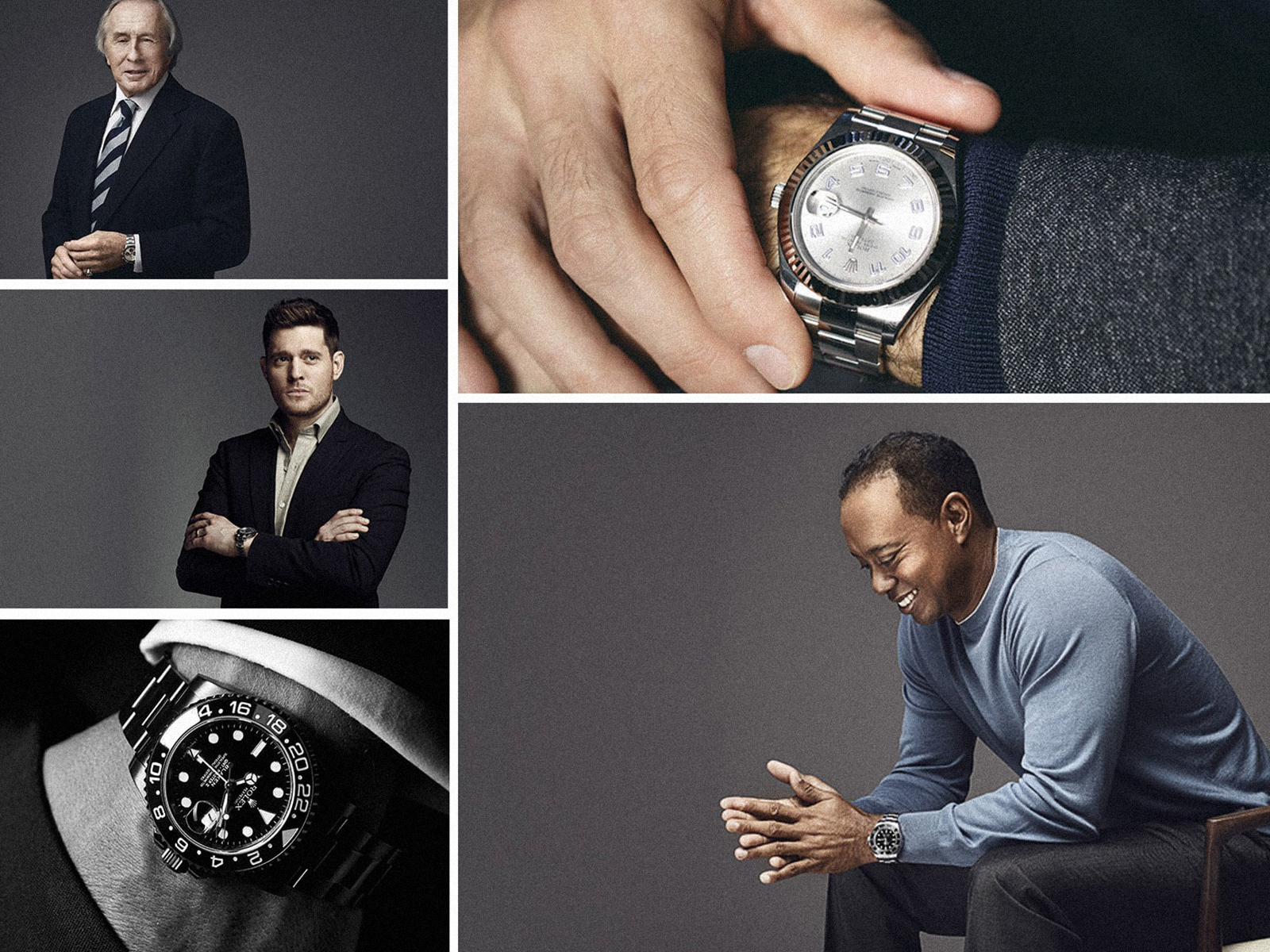 An Expression of Personality
There is a belief, that you can tell a lot about a person from how they appreciate the value of a timepiece. It takes after the old adage, "what you wear to present yourself will deeply reflect who you are and your personality". To those out there who value craftsmanship and timeless design, they are all very much well aware of this golden rule and here, we look at some of the household names in this niched sense of luxury expression and if you're looking to begin, this might help you.
​A timepiece portrays the personal sense of style of its owner and at times, impacts the entire ethos one can live by even. Timepieces is an item that provides that definitive statement of style and taste. Ironically, it is so far one of the few luxury items that has withstood the test of time with its ubiquitous influence. Whether one is ready to enter the high society and make an impactful impression or already part of the elite society, there is always no harm in knowing more about how some brands evoke and express a certain appeal. While there are many brands one can peruse and choose from, I believe these five luxury timepiece brands, arranged in no particular order or rank, have their very own unique design concept that is different from the average mould, and with that, they reflect a distinct personality.
ROLEX
​While there is no way to dispute the Swiss watchmaker's global and mass appeal, it is sometimes viewed as the "entry level" and the safest option for those of us who wish to express a luxurious lifestyle. It is after all, the world's most recognized watch brand. We always hear and see the brand in movies, music videos and on the wrist of famous people in society. It has been around since 1905 and as it stands, the watchmakers from Rolex are able to produce a massive number of timepieces, up to 2,000 per day in fact. This astronomical number for a high-end watch brand like this signifies its successful traits throughout the century and more importantly, how it is perceived by many as the watch of achievers. Rolex exudes the aura of being successful and the emotions of celebration. It has garnered its own unique status at the forefront of most people's minds as a strong symbol of accomplishment. My pick to get started with, the Rolex Submariner, a bold, strong but tasteful timepiece to announce your success and place in society.
PATEK PHILLIPE
"You never actually own a Patek Phillippe, you merely look after it for the next generation." It is one of the most famous lines in all of horology and it is by no simple matter that it is as such. A Patek in my opinion is a rather royal member among other prestige timepiece brands. It is almost literally like passing a crown to the heir in one's family because of the sheer value present intrinsically. When one owns a Patek, it is not just a high-end timepiece you have but it is saying something about your powerful status in the society. It is more like a holy ritual between the rich and they are very much aware of how valuable Patek Phillipe is. It is definitely not a watch for the commoner or even the mildly successful; Patek Philippe is the ultimate power watch. It's widely considered to be the world's finest watch brand, creating in-house innovations that leave most of the watchmakers staring it in awe. The designs are classic and the diameter of the casing is normally smaller than others, only just wrapped with jewels in excess. By wearing one, you're automatically saying quite subtly that you're part of the world's top "One Percent". This brand commonly sets stratospheric prices at auctions for exclusive vintage pieces. In 2014, a One Super Complication was sold at auction for over $24,000,000.
IWC
​An IWC is for someone who values craftsmanship and high precision. This is especially for those who are already long involved with timepieces and possess an advanced sense of horological knowledge. Their designs are classic, elegant and timeless. The Portugieser is one of their most prominent and coveted watches, along with their vintage Big Pilot watches. If you noticed from our previous issue, you would know IWC needs about a year to manufacture something like the Portugieser Constant Force Tourbillon before having it delivered to its owner. The time and effort involved in its production is beyond just making a timepiece but the intrinsic value in between. This makes IWC the perfect watch for someone who wants to express his or her patience, class, stability and subtleness. This type of man normally will have depicted a personality that are understatedly confident and low profile in a most opulent way.
CARTIER
Some would say that Cartier are diamond-cutters that are exploiting the opportunity of watchmaking. However, it is an establishment that was founded 200 years ago and has a bulk of clientele that consists of royal families and celebrities' world-over. King Edward VII once referred to Cartier as "the jeweller of kings and the king of jewellers". He then ordered 27 tiaras on his coronation day and issued a royal warrant to Cartier. Many other countries followed later issuing a similar warrant to Cartier. That is how Cartier became known as a symbol of royalty, which explains its unisex appeal. It carries a tasteful implementation of both the preferences between man and woman into one exquisite piece, where elements like superiority and sophistication can be found in the design of Cartier's timepieces range. Fine gold, silver, platinum and fine gem like diamonds are the staple of a Cartier design. I believe it reflects the aura of an influential person, one that can be sophisticated and classy but yet at the same time they are the trendsetters. Picking a Cartier will be a wise decision if you wish to be perceived as one.
HUBLOT
​Hublot timepiece normally depict an exotic and sporty sense of design. It will present a feel to others that you are someone who possesses an outgoing and sunshine-like personality. The design concept of Hublot portrays a combination of tradition and innovation. It has a wide variety of watches inspired by the art of fusion ideas. For instance, despite its exotic design and materials, the brand also uses classic material like gold ceramic and silver to retain a conventional look. While Hublots can come of as playful and in-trend, they are not less luxurious and versatile at the same time as some of their timepieces are by no means an easy or "normal" wristwatch, like with their Big Bang and Ferrari range. Hublots are the perfect timepiece you could pick when you are out for an adventurous trip or heading for an evening gala during the weekend because of its versatile, sporty and unique look. One thing's for sure, everyone will stop to stare at your wrist if you let them.
Images: Curated from various online sources