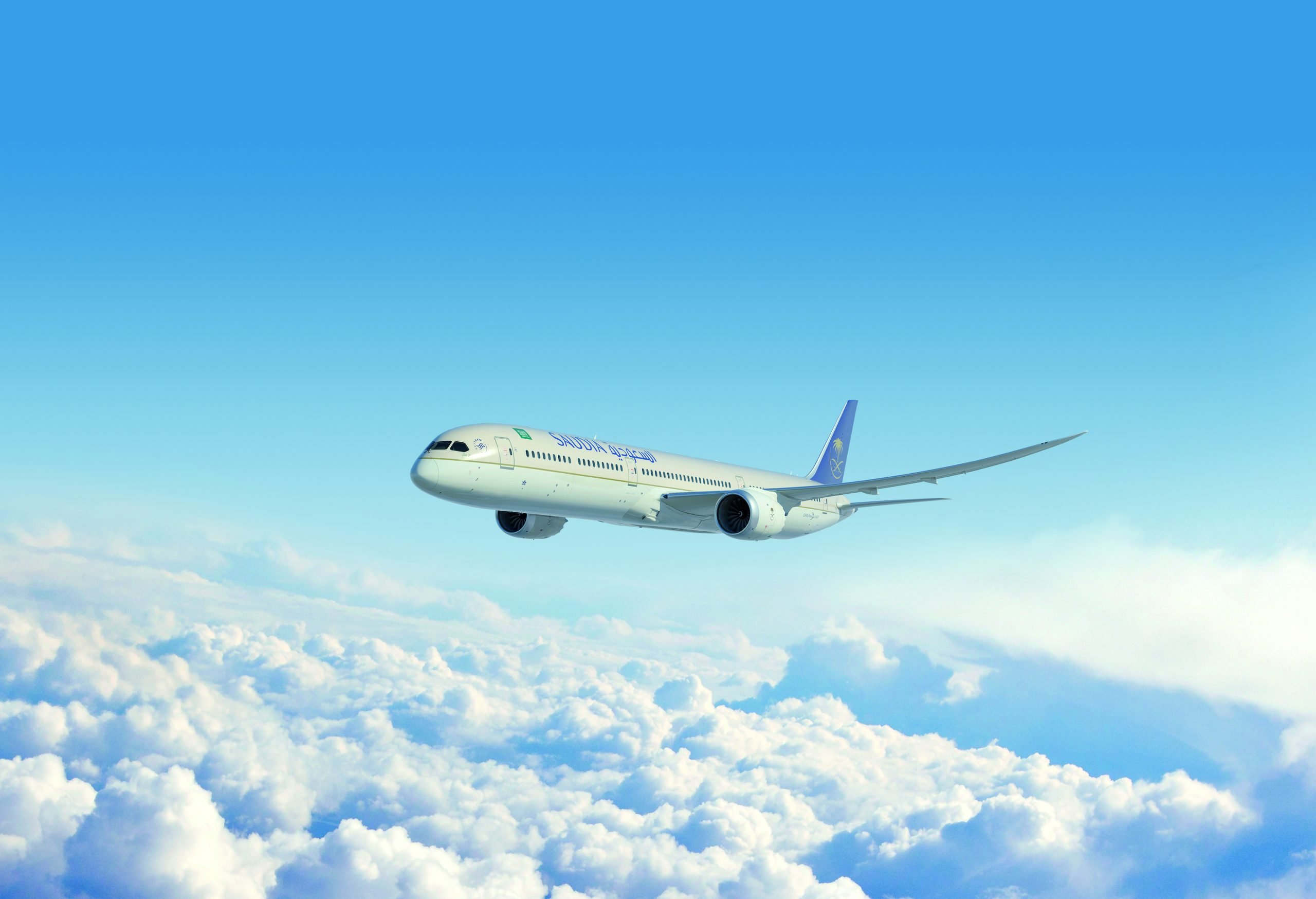 The Saudi Arabian national flag carrier takes its first steps to connecting the Kingdom to the world.
Saudi Arabian Airlines (SAUDIA), the national flag carrier of Saudi Arabia, has officially launched its first-ever direct flight from Seoul to Riyadh on the night of 16th August 2022. The Seoul-Riyadh flight route marks a milestone that demonstrates SAUDIA's commitment to establishing its global flight network in line with the Saudi Aviation Strategy, which aims to connect the Kingdom to the world with more than 250 new destinations.
Established in 1945, SAUDIA is an airline company that has grown to become one of the Middle's East's largest airlines, investing significantly in upgrading its aircraft to cater to the increasing demands of commercial flights to more destinations. The airline is ranked as a Global Five-Star Major Airline by the Airline Passenger Experience Association (APEX), and has been awarded Diamond status by APEX Health Safety powered by SimpliFlying in recognition of its comprehensive approach to safety during the pandemic.
More recently, SAUDIA was named the Middle East's Fastest Growing Airline in 2022 by Brand Finance® and the World's Most Improved Airline in 2021 by Skytrax, the second time it has received this prestigious accolade.
The SAUDIA flight SV899 that departed from Seoul's Incheon International Airport at 9:40 PM, employs its Boeing 787 Dreamliner, a two-class aircraft with 274 seats in guest class and 25 flat beds in business class. Of course, the airline's initiative is more than to just blatantly establish new flight routes that boosts the Kingdom's connectivity with the world. It also seeks to prioritise in-flight comfort and safety by guaranteeing each plane is suited with state-of-the-art facilities and latest in-flight innovations.
"As the Wings of Vision 2030, the national carrier has the necessary capacity to continually broaden its route network and welcome a wide range of visitors into Saudi Arabia." said Engr. Ahmed Alwassiah, Chief Operating Officer of SAUDIA. "To support our strategic objectives, we ensure our airline's 144-aircraft fleet is suited with the latest in-flight innovations and plan to modernise and expand it during the next few years."
"With this milestone route," he added, "SAUDIA is not only connecting the Kingdom to more of the world touristically, but also helping to facilitate the transfer of knowledge and services, allowing both countries to enhance their local businesses, logistics framework, and manufacturing infrastructure. The flight schedule between the two countries will be under constant review to ensure that flights and seating capacity successfully meet operational requirements."
In short, the airline's objective is to support tourism and business travel needs in hopes of connecting passengers to other destinations including Europe and the United States of America. Travellers can now look forward to heightened connectedness within Asia for business or leisure flights, as well as the western regions in the near future.