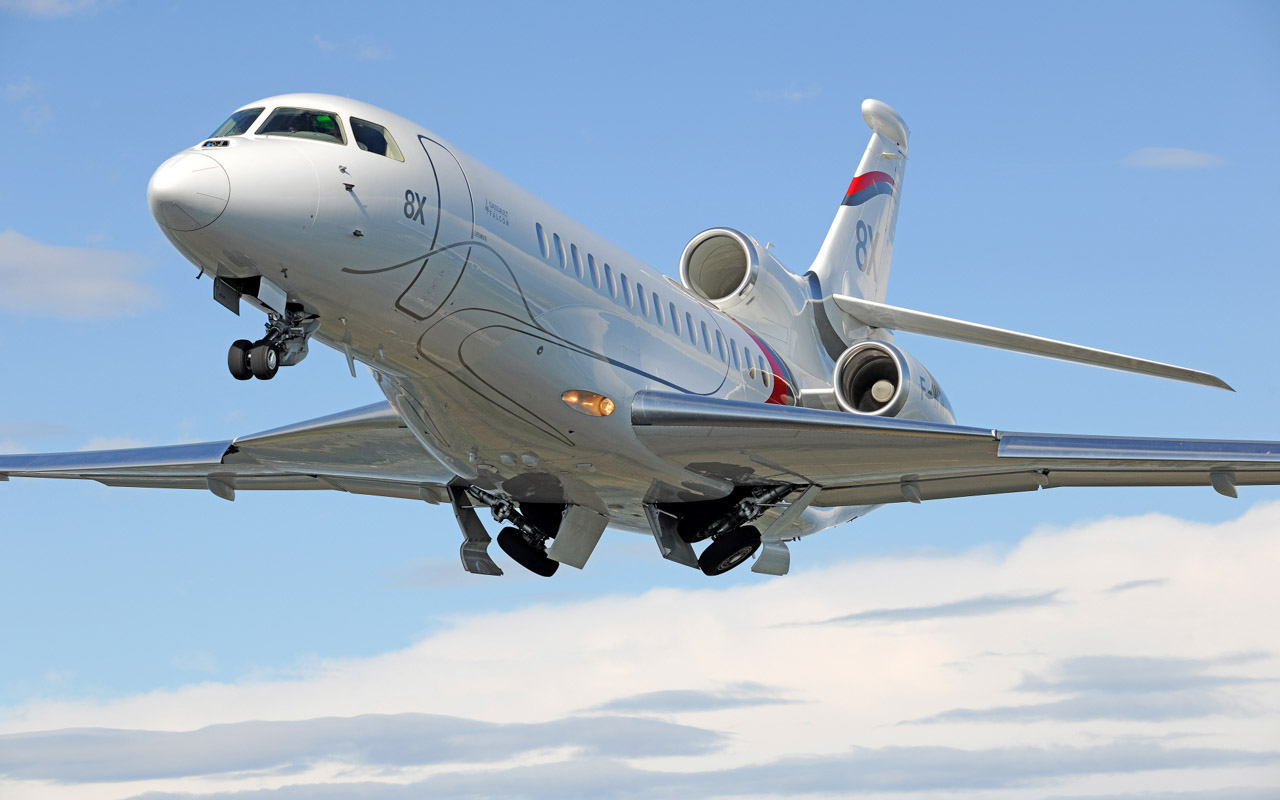 We Speak To Jean-Michel Jacob, President Of Dassault Aviation Asia
How important is Malaysia to Dassault Aviation?

Malaysia is Dassault Aviation's largest market in Southeast Asia. There are already nine Dassault Aviation business jets in Malaysia, which means the aircraft is popular here. Aircraft owners in Malaysia enjoy a comprehensive customer support network in the country, the region and around the world. Hawker Pacific Malaysia, for example, is an approved service centre for Dassault Aviation civil aircraft. Kuala Lumpur is also the regional headquarters in Southeast Asia and the Pacific for Dassault Aviation civil aircraft. We have sales people based in Kuala Lumpur serving the region.
What's your most popular model in Malaysia?
There is already three 7X aircraft in Malaysia, so that is the most popular model, but we are seeing a lot of interest in the 8X which is a new model that was certified in June 2016 by the US FAA and European Aviation Safety Agency (EASA). The 8X has the same high and wide cabin cross section as the 7X but its fuselage is 3.5ft longer. The 8X has range of 6,450nm while the 7X has 5,950nm range. Both aircraft have a maximum operating altitude of 51,000ft and a maximum operating speed of 0.9 Mach, or 1073 kilometres per hour, which is nearly the speed of sound. (Click here to read more on the Falcon 8X)
Why is the 7X and 8X ideally suited to Malaysia?
The 7X and 8X have the range to fly non-stop from Kuala Lumpur to anywhere in Asia as well as access the Middle East, Africa and western Europe. With one-stop, the 7X and 8X can fly from Malaysia to anywhere in the U.S.
What makes Dassault Aviation business jets different from the rest?
Dassault Aviation is the only business jet maker that manufactures three-engine aircraft. Having three engines means the aircraft can fly more direct routes over water and it can access more challenging airports. Having a three-engine configuration for take-off also helps to enhance safety, especially for short runways and accessing airports in mountainous areas. Dassault Aviation also has FalconEye, a vision system that combines synthetic vision with enhanced vision.
This provides the pilot with better situational awareness at night or during poor weather. Dassault Aviation is the first business jet maker to have such a system. The technology, which includes a head-up display (HUD), is derived from Dassault Aviation's military technology. Dassault Aviation is the only aircraft-maker that manufactures both business jets and military fighter aircraft. The advanced technologies that come from developing high-end military fighters, such as the Rafale, explains why Dassault Aviation is able to make the most technologically and capable business jets.
Besides the three engines, how else is Dassault Aviation business jets different?
Dassault Aviation is very adept at optimizing its aircraft designs. The 7X and 8X, for example, have a large and spacious interior cabin, but a lower maximum take-off weight (MTOW) than the competitors. The 7X and 8X has a MTOW of 70,000lb and 73,000lb respectively. The direct competitor's aircraft have a MTOW of around 100,000lb. The competitors' heavier weight explains why their aircraft burns up to 30% more fuel than the Dassault Aviation's 7X and 8X. The lighter airframe of Dassault Aviation's aircraft gives it better short take-off and landing capability, a crucial requirement when accessing airports with short runways. In addition, Dassault Aviation is good at making better use of the space inside the fuselage.
This is because of the expertise derived from designing and building military fighters. Fighter aircraft have a lot of complex systems that need to fit within the airframe. Thanks to this experience from its military business Dassault Aviation is able to better integrate systems and maximize space inside the airframe of its business jets to create a larger interior cabin that aircraft owners and passengers can use and enjoy. The cabin of the 7X and 8X is high and wide. It includes three spacious lounge areas, a kitchen galley and separate bathroom. A business jet from Dassault Aviation, is your home and office in the sky.